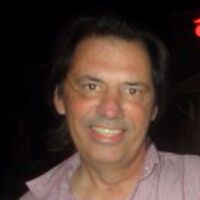 Brett Fallis has directed 50 episodes of Coronation Street since August 2013 including a double episode and an hour-long episode.
He began his career as an assistant floor manager for the BBC in the late 1980s and graduated to assistant director on series such as Jonathan Creek, Beck, Paradise and The Object of Beauty among others. Since becoming a director in the late 1990s, he has worked on EastEnders, Bad Girls, Grange Hill, Casualty, Doctors and Emmerdale.
Episodes directed by Brett Fallis
Edit
2013 (9 episodes)
2014 (9 episodes)
2015 (10 episodes)
2016 (16 episodes)
2017 (6 episodes)
Ad blocker interference detected!
Wikia is a free-to-use site that makes money from advertising. We have a modified experience for viewers using ad blockers

Wikia is not accessible if you've made further modifications. Remove the custom ad blocker rule(s) and the page will load as expected.