Home
Talk

30
16,293pages on
this wiki

This wiki was created on 21st May 2008, and currently has 16,293 articles.
Overview | Browse | Categories | Wanted pages | Users | Discussion | To do list | Random page
Follow Corriepedia on Twitter
We've started a petition to get classic Coronation Street back on UK TV! Sign it here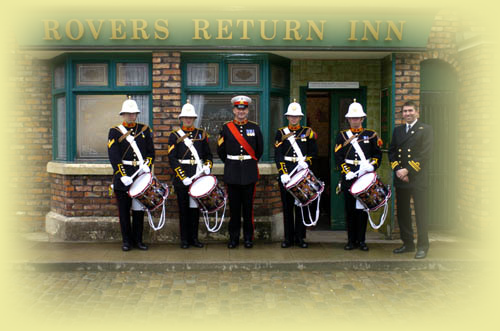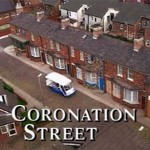 Coronation Street is a British drama serial set in the north of England, chronicling the professional and private lives of the residents of a backstreet in Weatherfield, a fictional suburb of Greater Manchester. Created by Tony Warren and produced by Granada Television for ITV, it first transmitted on 9th December 1960 and is the longest running drama series in the world still in production.

General information about the programme such as broadcast patterns, etc.
Information on specific episodes
Information on each charactor who has appeared
Information about each actor or actress who's been in Coronation Street since 1960
Information on the people who work behind the camera to bring Coronation Street to our screens
We also cover the spin-offs!


9th November 1988: After many years of mutual dithering, including a double jilting at the church in 1984, Derek Wilton and Mavis Riley were married. Best man Percy Sugden took charge of Derek to make sure he didn't let Mavis down this time, but he had his work cut out for him as Derek was hungover after drinking two pints and a brandy on his stag night. However, all parties made it to the Registry Office in time and the wedding went perfectly. The Wiltons were especially thrilled with their gifts - who thought Jack and Vera would be kind enough to buy them a microwave? (In fact, Jack had sold the microwave to Derek the previous night in lieu of payment, but Derek was drunk at the time and forgot)
"...probably the single most significant
achievement in British television history"


Next episode - Wednesday 4th December 7.30pm ITV

Annie Walker

Annie Walker was landlady of the Rovers Return Inn from 1937 to 1984. A proud member of the Beaumont family of Clitheroe, Lancashire, Annie moved to Weatherfield to find work and married Jack Walker in 1937. They immediately took over the tenancy of the Rovers and raised their children Billy and Joan there. When Jack died in 1970, Annie took over as licensee. As landlady, Annie carried herself with an almost regal dignity acquired through many years of tending to the working classes. Resigned to a life at the Rovers, she concentrated on making a success of it while improving her social standing, although her pretensions more often than not led to despair at the behaviour and general demeanour of the less refined members of her clientele. It nearly always fell to Jack to offer an olive branch to both staff and customers who had been offended by Annie. After Jack's death, Annie found it increasingly difficult to cope with her responsibilities at the Rovers. She remained in charge thanks mostly to having friends within senior management of the brewery, but in 1984 she decided she'd had enough and went to live with Joan in Derby.

The Featured Character is the latest Main character article upgraded to "good" status on Corriepedia. For more about Annie Walker, go here.
"There was life before "Coronation Street", but it didn't add up to much."
Coronation Street transmission patterns by country:
New episodes: (UKTV) Monday-Friday 19:30
Current Pace: 5 weeks behind UK broadcast
Classic eps: (7TWO) Monday-Friday 17:30, current pace: 10 years behind UK broadcast
Ireland
New episodes: simulcast with UK (TV3)
New episodes: Tuesday & Thursday 19.30 & 20:00 (TV ONE)
United Kingdom
New episodes:
Repeats on ITV2

Later the same night as original ITV1 broadcast
- after midnight
6am, the weekday morning after original broadcast

Midday the weekday after original broadcast,


Omnibuses

Saturday, 6:25am ITV2
Sunday 9.35am ITV2
"Manchester produces what to me is "The Pickwick Papers", that is to say "Coronation Street". Mondays and Wednesdays I live for them."