Home
Talk

33
17,480pages on
this wiki


This wiki was created on 21st May 2008, and currently has 17,480 articles.
Overview | Browse | Categories | Wanted pages | Users | Discussion | To do list | Random page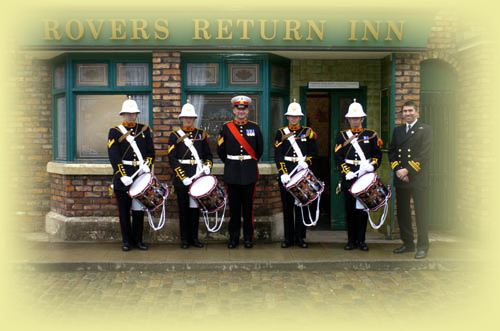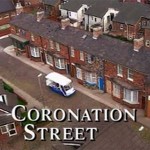 Coronation Street is a British drama serial set in the north of England, chronicling the professional and private lives of the residents of a backstreet in Weatherfield, a fictional suburb of Greater Manchester. Created by Tony Warren and produced by Granada Television for ITV, it first transmitted on 9th December 1960 and is the longest running drama series in the world still in production.

General information about the programme such as broadcast patterns, etc.
Information on specific episodes (complete)
Information on each charactor who has appeared (in progress)
Information about each actor or actress who's been in Coronation Street since 1960 (in progress)
Information on the people who work behind the camera to bring Coronation Street to our screens (in progress)
We also cover the spin-offs!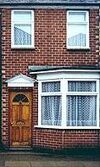 23rd November 1981: For sixteen years, no house had stood on Coronation Street in the spot vacated when No. 7 had suddenly collapsed in 1965. The council installed a bench and vandals sprayed graffiti on the grey party walls with No.s 5 and 9. In 1981 Charles Hardcastle, owner of the ground rents, died and the residents were offered the purchase of the said rents for the princely sum of £48. Ever eager to make a sum of money, Len Fairclough bought the vacant site on 23rd November and made plans to rebuild No. 7 but on more modern lines. Next door neighbours Bert and Ivy Tilsley were none too pleased as they had made plans to purchase the plot themselves and extend their own house. Len's wife Rita was also annoyed, thinking Len was throwing away his money. She changed her mind though seven months later when she saw the finished property and insisted they swap homes and sell No. 9 instead.

Kylie Platt

Kylie Platt is the wife of David and mother of Max and Lily Platt. Kylie was raised by a drug addict mother and abusive father. She resented her half-sister Becky Granger for leaving home when Kylie was eight, and was thrown out after falling pregnant at nineteen. Max's dad, Callum Logan, ended up in prison, and Max was taken into care as Kylie was homeless. In 2010, Becky tracked Kylie down and helped her regain custody of Max, but fearing she couldn't hack it as a mother, Kylie sold Max to Becky and Steve McDonald and left. She made a surprise return to Weatherfield the following year after meeting and getting engaged to David Platt in Tenerife, where she was working as a cage dancer. After getting married, the Platts won custody of Max and in 2013 Kylie gave birth to their daughter Lily - although there was uncertainty over her parentage due to a one-night stand between Kylie and Nick Tilsley. Arriving in the Street as an opportunistic thief, Kylie frequently pushed David to get what he could from his family - including Audrey Roberts's salon where they both worked - but matured as she was accepted into the Platt clan.

The Featured Character is the latest Main character article upgraded to "good" status on Corriepedia. For more about Kylie Platt, go here.


Next episodes - Monday 24th November at 7.30pm and 8.30pm on
ITV

Coronation Street transmission patterns by country:
Ireland
United Kingdom