Home
Talk

30
16,605pages on
this wiki


This wiki was created on 21st May 2008, and currently has 16,605 articles.
Overview | Browse | Categories | Wanted pages | Users | Discussion | To do list | Random page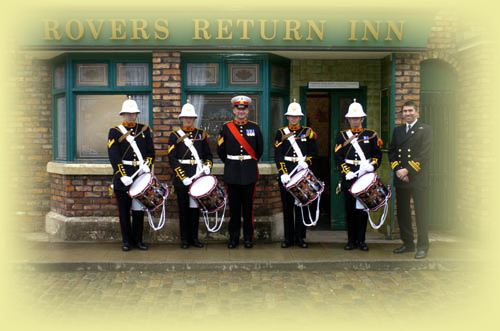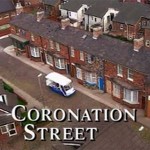 Coronation Street is a British drama serial set in the north of England, chronicling the professional and private lives of the residents of a backstreet in Weatherfield, a fictional suburb of Greater Manchester. Created by Tony Warren and produced by Granada Television for ITV, it first transmitted on 9th December 1960 and is the longest running drama series in the world still in production.

General information about the programme such as broadcast patterns, etc.
Information on specific episodes
Information on each charactor who has appeared
Information about each actor or actress who's been in Coronation Street since 1960
Information on the people who work behind the camera to bring Coronation Street to our screens
We also cover the spin-offs!


18th April 1997: Don Brennan finally snapped. Using a borrowed taxi, Don collected Alma Baldwin and used the ride to air his grievances against Mike, as he blamed him for his recent troubles; his garage, formerly owned by Mike, had turned out to be a poisoned chalice, and his attempt to get revenge on Mike by burning down his factory Baldwin's Sportswear actually helped Mike as it destroyed the counterfeit gear Mike had produced. Alma was terrified that the crazed Don was going to take his anger out on her and tried to placate Don by telling him he was in the right over Mike. Don saw through Alma's pleas and, as he drove past the Quays, sent the taxi into the River Irwell with both of them inside.

Alec Gilroy

Alec Gilroy was a theatrical agent who had two stints as landlord of the Rovers Return. Alec's first wife was Joyce, with whom he had a daughter, Sandra, in 1958. In 1971, he became estranged from Joyce and Sandra, and concentrated in his career, managing clubs and artistes, including singer Rita Littlewood. In 1986, he was managing the Graffiti Club in Rosamund Street when he had a dalliance with Bet Lynch, then-landlady of the Rovers. He claimed not to be interested in the Rovers but when Bet couldn't afford the tenancy on her own, Alec proposed marriage to her so that they could run the pub together, and Bet accepted. Alec was happy with Bet but they were rather an odd couple; Bet was bold and brassy, while Alec was morose and miserly. Theirs was a marriage of convenience but while they came to love each other, they had different outlooks and goals in life and in 1992, when he was offered the job of MC on a cruise ship, Bet refused to relocate to Southampton with him, and Alec told Bet their marriage was over.

The Featured Character is the latest Main character article upgraded to "good" status on Corriepedia. For more about Alec Gilroy, go here.


Next episodes - Friday 18th April 7.30pm and 8.30pm ITV

Coronation Street transmission patterns by country:
New episodes: (UKTV) Monday-Friday 19:30
Current Pace: 5 weeks behind UK broadcast
Classic eps: (7TWO) Monday-Friday 17:30, current pace: 10 years behind UK broadcast
Ireland
New episodes: simulcast with UK (TV3)
New episodes: Tuesday & Thursday 19.30 & 20:00 (TV ONE)
United Kingdom
New episodes:
Repeats on ITV2

Later the same night as original ITV1 broadcast
- after midnight
6am, the weekday morning after original broadcast

Midday the weekday after original broadcast,


Omnibuses

Saturday, 6:25am ITV2
Sunday 9.35am ITV2