Home
Talk

33
17,834pages on
this wiki


This wiki was created on 21st May 2008, and currently has 17,834 articles.
Overview | Browse | Categories | Wanted pages | Users | Discussion | To do list | Random page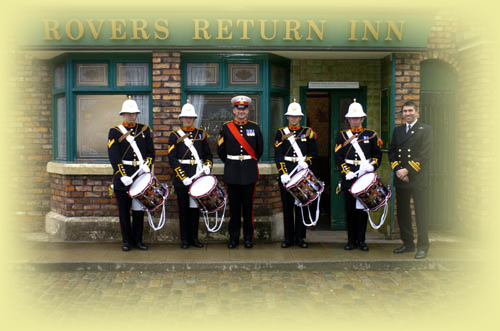 Coronation Street is a British drama serial set in the north of England, chronicling the professional and private lives of the residents of a backstreet in Weatherfield, a fictional suburb of Greater Manchester. Created by Tony Warren and produced by Granada Television for ITV, it first transmitted on 9th December 1960 and is the longest running drama series in the world still in production.

General information about the programme such as broadcast patterns, etc.
Information on specific episodes (complete)
Information on each charactor who has appeared (in progress)
Information about each actor or actress who's been in Coronation Street since 1960 (in progress)
Information on the people who work behind the camera to bring Coronation Street to our screens (in progress)
We also cover the spin-offs!

6th March 1989: Alan Bradley's world began to unravel at last. In the month since opening Weatherfield Security Systems, Alan had been drawn to his assistant Dawn Prescott however she'd thwarted his attempts to make their relationship personal. Eventually, Alan had enough and made a grab for Dawn. Although she escaped, Dawn interpreted this as attempted rape and threatened to sue Alan. Realising Dawn could cause trouble, Alan sacked her and told Rita Fairclough of his problems with Dawn, twisting things against her. Dawn did indeed turn to Rita with her rape accusation, but while Rita backed Alan at first, she was stunned when Dawn suggested that she ask Alan why he got letters and phone calls for Len Fairclough. The incident led Rita to investigate and discover that Alan had remortgaged 7 Coronation Street by stealing her late husband's name.
Kylie Platt
Kylie Platt is the wife of David and mother of Max and Lily Platt. Kylie was raised by a drug addict mother and abusive father. She resented her half-sister Becky Granger for leaving home when Kylie was eight, and was thrown out after falling pregnant at nineteen. Max's dad, Callum Logan, ended up in prison, and Max was taken into care as Kylie was homeless. In 2010, Becky tracked Kylie down and helped her regain custody of Max, but fearing she couldn't hack it as a mother, Kylie sold Max to Becky and Steve McDonald and left. She made a surprise return to Weatherfield the following year after meeting and getting engaged to David Platt in Tenerife, where she was working as a cage dancer. After getting married, the Platts won custody of Max and in 2013 Kylie gave birth to their daughter Lily - although there was uncertainty over her parentage due to a one-night stand between Kylie and Nick Tilsley. Arriving in the Street as an opportunistic thief, Kylie frequently pushed David to get what he could from his family - including Audrey Roberts's salon where they both worked - but matured as she was accepted into the Platt clan.

The Featured Character is the latest Main character article upgraded to "good" status on Corriepedia. For more about Kylie Platt, go here.

Next episode - Wednesday 4th March at 7.30pm on
ITV

Coronation Street transmission patterns by country:
Ireland
United Kingdom