Home
Talk

30
16,517pages on
this wiki

This wiki was created on 21st May 2008, and currently has 16,517 articles.
Overview | Browse | Categories | Wanted pages | Users | Discussion | To do list | Random page
Follow Corriepedia on Twitter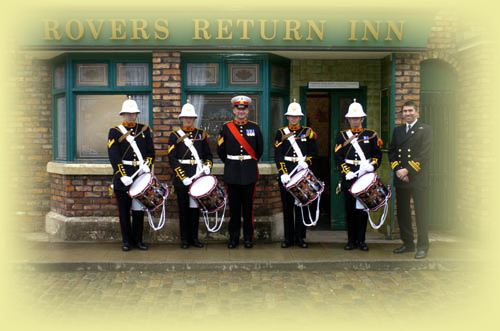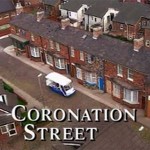 Coronation Street is a British drama serial set in the north of England, chronicling the professional and private lives of the residents of a backstreet in Weatherfield, a fictional suburb of Greater Manchester. Created by Tony Warren and produced by Granada Television for ITV, it first transmitted on 9th December 1960 and is the longest running drama series in the world still in production.

General information about the programme such as broadcast patterns, etc.
Information on specific episodes
Information on each charactor who has appeared
Information about each actor or actress who's been in Coronation Street since 1960
Information on the people who work behind the camera to bring Coronation Street to our screens
We also cover the spin-offs!


11th March 1994: Down-on-his-luck salesman Norris Cole paid his first visit to Coronation Street. Since his fateful encounter with Derek Wilton at an M6 service station three weeks prior, where Norris had driven Derek back to Weatherfield when his coach from London had gone off without him, Norris had taken Derek's advice and left his wife Myrtle. This had left Norris with nothing, so he was at 4 Coronation Street to stay - and while this might have horrified the Wiltons, Derek thought Norris could help his flagging career and Mavis hoped he'd boost Derek's morale. Of course, they hadn't really gotten to know this stranger yet...
"...probably the single most significant
achievement in British television history"


Next episode - Wednesday 12th March 7.30pm ITV1

Sandra Stubbs

Sandra Stubbs was cleaner and barmaid at the Rovers Return Inn from 1988 to 1989. Mother of thirteen-year-old Jason Stubbs, Sandra was fleeing from her abusive husband Ronnie when she started at the Rovers. When Social Services discovered she was leaving Jason on his own while she worked, Sandra had to quit the Rovers and move in with her mother. Sandra's new start was immediately fraught with ups and downs. She was late on her first day at the Rovers as she had to see Jason settled into his new school, but her work was good enough to impress Mike Baldwin who took her on as a cleaner at his flat at 46b, St. Mary's Place. Jason also got a job, as a paperboy at the Kabin. He replaced Wayne Pickles, who guarded his round and beat Jason up for "stealing" his job. When Sandra found out about this, she went to have a word with Mrs Pickles and punched the woman when Mrs Pickles attacked her. Wayne gave Jason no more trouble but Sandra hated herself for using violence.

The Featured Character is the latest Main character article upgraded to "good" status on Corriepedia. For more about Sandra Stubbs, go here.
"There was life before "Coronation Street", but it didn't add up to much."
Coronation Street transmission patterns by country:
New episodes: (UKTV) Monday-Friday 19:30
Current Pace: 5 weeks behind UK broadcast
Classic eps: (7TWO) Monday-Friday 17:30, current pace: 10 years behind UK broadcast
Ireland
New episodes: simulcast with UK (TV3)
New episodes: Tuesday & Thursday 19.30 & 20:00 (TV ONE)
United Kingdom
New episodes:
Repeats on ITV2

Later the same night as original ITV1 broadcast
- after midnight
6am, the weekday morning after original broadcast

Midday the weekday after original broadcast,


Omnibuses

Saturday, 6:25am ITV2
Sunday 9.35am ITV2
"Manchester produces what to me is "The Pickwick Papers", that is to say "Coronation Street". Mondays and Wednesdays I live for them."