This wiki was created on 21st May 2008, and currently has 19,759 articles.
Overview | Browse | Categories | Wanted pages | Users | Discussion | To do list | Random page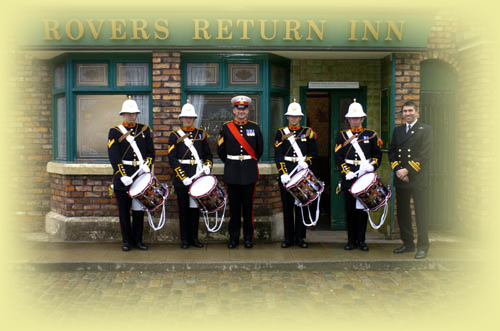 Coronation Street is a British drama serial set in the north of England, chronicling the professional and private lives of the residents of a backstreet in Weatherfield, a fictional suburb of Greater Manchester. Created by Tony Warren and produced by Granada Television and then ITV plc for the country's main commercial network, it first transmitted on 9th December 1960 and is the longest running drama series in the world still in production.

General information about the programme such as broadcast patterns, etc.
Information on specific episodes (complete)
Information on each charactor who has appeared (in progress)
Information about each actor or actress who's been in Coronation Street since 1960 (in progress)
Information on the people who work behind the camera to bring Coronation Street to our screens (in progress)
We also cover the spin-offs!


27th June 1983: The wheels for Suzie Birchall's departure from the Street were set in motion. Currently staying at No.11 as Elsie Tanner's houseguest, Suzie had tried to lure Brian Tilsley into bed, thinking he'd be up for a bit of excitement while Gail was away, only to be rebuffed by her best friend's husband. The repercussions from this were that Gail - believing Brian's story over Suzie's lie that Brian had led her on and that they had slept together - ended their friendship of six years, and after an argument with Elsie, where the two exchanged some home truths, Suzie was told to leave No.11.
Carla Connor
Carla Connor was the owner/manager of Underworld lingerie factory in Coronation Street from 2007 to 2016. From a poor start in life, Carla inherited her husband Paul's share of the factory after he died in a car crash. Paul had been running Underworld with his brother Liam since 2006 and after he died Carla and Liam, in denial about their feelings for each other, married Tony Gordon and Maria Sutherland respectively. After his son Paul was stillborn, Liam slept with Carla, leading paranoid Tony to have him killed in a hit-and-run. Tony confessed to his crime but escaped from prison six months later and almost killed Carla in a fire at the factory in which he perished. After her showdown with Tony, Carla developed a drinking problem and fell for Peter Barlow, who was a recovering alcoholic. Peter rejected Carla to marry Leanne Battersby, and Carla went with Frank Foster instead, although when she admitted to herself that Frank was just a substitute for Peter and broke off their engagement, Frank raped her, leading Carla to attempt suicide. Carla and Peter then started an affair which was exposed in court, helping Frank get acquitted although soon after his release he was murdered by his mother Anne.
The Featured Character is the latest Main character article upgraded to "good" status on Corriepedia. For more about Carla Connor, go here.


Coronation Street transmission patterns by country:
Africa, the Middle East and Asia
United Kingdom