Home
Talk

30
16,515pages on
this wiki

This wiki was created on 21st May 2008, and currently has 16,515 articles.
Overview | Browse | Categories | Wanted pages | Users | Discussion | To do list | Random page
Follow Corriepedia on Twitter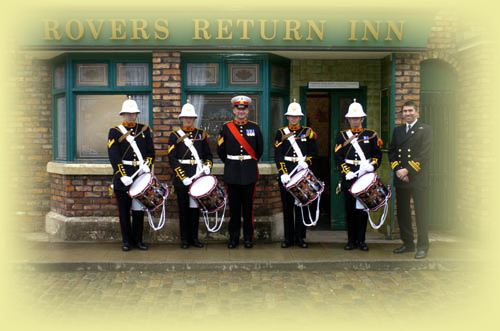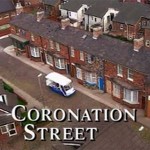 Coronation Street is a British drama serial set in the north of England, chronicling the professional and private lives of the residents of a backstreet in Weatherfield, a fictional suburb of Greater Manchester. Created by Tony Warren and produced by Granada Television for ITV, it first transmitted on 9th December 1960 and is the longest running drama series in the world still in production.

General information about the programme such as broadcast patterns, etc.
Information on specific episodes
Information on each charactor who has appeared
Information about each actor or actress who's been in Coronation Street since 1960
Information on the people who work behind the camera to bring Coronation Street to our screens
We also cover the spin-offs!


10th March 1997: Liz, Jim and Andy McDonald were held hostage at gun-point by Gerry Turner, who had followed Liz to 11 Coronation Street so that he could kill her in response to her telling the police about Fraser Henderson's raid on an airport warehouse, resulting in the gang getting caught in the act. Liz swore she was innocent, but Gerry didn't listen and kept the McDonalds prison while he arranged a getaway car. When Gerry was briefly distracted by his mobile phone ringing, Jim jumped him, causing the gun to go off, hitting the ceiling. Andy and Liz then rounded on Gerry. The sound of the gunshot alerted the neighbours, who summoned the police. Gerry was then taken into custody with no further trouble. Liz's nightmare was over at last.
"...probably the single most significant
achievement in British television history"


Next episode - Wednesday 12th March 7.30pm ITV1

Hayley Cropper

Hayley Cropper was the wife of Roy Cropper. Born as a male named Harold Patterson in 1966, Hayley never felt her body was right and, in her twenties, she began treatment to become physically a woman. When she met Roy in 1998, a kinship was developed as they were both lonely, introspective people. Although he took Hayley's revelation about her sex badly, Roy pursued her to Amsterdam, where she was having the final part of her treatment, and they returned to Weatherfield together as a proper couple. Hayley had a difficult time adjusting to life in Coronation Street. She was a fast machinist and got a job at Underworld, though when her secret came out and she faced bigotry in the workplace and elsewhere, she found it difficult to cope with and contemplated leaving. A non-confrontational but resilient woman, Hayley made many friends through her kindly and honest nature.

The Featured Character is the latest Main character article upgraded to "good" status on Corriepedia. For more about Hayley Cropper, go here.
"There was life before "Coronation Street", but it didn't add up to much."
Coronation Street transmission patterns by country:
New episodes: (UKTV) Monday-Friday 19:30
Current Pace: 5 weeks behind UK broadcast
Classic eps: (7TWO) Monday-Friday 17:30, current pace: 10 years behind UK broadcast
Ireland
New episodes: simulcast with UK (TV3)
New episodes: Tuesday & Thursday 19.30 & 20:00 (TV ONE)
United Kingdom
New episodes:
Repeats on ITV2

Later the same night as original ITV1 broadcast
- after midnight
6am, the weekday morning after original broadcast

Midday the weekday after original broadcast,


Omnibuses

Saturday, 6:25am ITV2
Sunday 9.35am ITV2
"Manchester produces what to me is "The Pickwick Papers", that is to say "Coronation Street". Mondays and Wednesdays I live for them."