Home
Talk

33
17,038pages on
this wiki


This wiki was created on 21st May 2008, and currently has 17,038 articles.
Overview | Browse | Categories | Wanted pages | Users | Discussion | To do list | Random page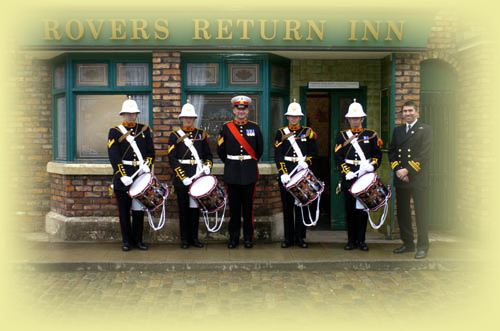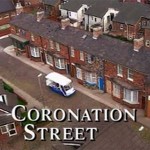 Coronation Street is a British drama serial set in the north of England, chronicling the professional and private lives of the residents of a backstreet in Weatherfield, a fictional suburb of Greater Manchester. Created by Tony Warren and produced by Granada Television for ITV, it first transmitted on 9th December 1960 and is the longest running drama series in the world still in production.

General information about the programme such as broadcast patterns, etc.
Information on specific episodes (complete)
Information on each charactor who has appeared (in progress)
Information about each actor or actress who's been in Coronation Street since 1960 (in progress)
Information on the people who work behind the camera to bring Coronation Street to our screens (in progress)
We also cover the spin-offs!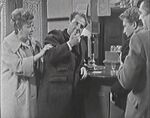 17th September 1962: Elsie Tanner made the acquaintance of one of Weatherfield's more salubrious characters when she met bookie Dave Smith for the first time. Elsis had been persuaded to make a bet on the St. Ledger with Smith's betting shop by Dot Greenhalgh and had enjoyed a small win. Hearing of Elsie's charms, Smith called on Elsie at home and invited her out for the night. Attracted by Dave's bad boy ways, Elsie accepted but didn't reckon with the jealous Len Fairclough. Calling into the Rovers, Len stared at the couple with barely-disguised contempt. Dave approached the bar, bought Len a short and made it quite clear that he should back off and mind his own business. Len's answer was to give him a thump in the face. Elsie was not grateful to her friend and knight and shining armour...

Hilda Ogden

Hilda Ogden was a resident of 13 Coronation Street from 1964 to 1987. The devoted wife of Stan, Hilda and her husband were the roughnecks of Coronation Street and had frequent clashes with their neighbours. Hilda and Stan were life's losers. Due to Stan's drunken rages, two of their children - Tony and Sylvia - were taken into council care, and their other two children - Irma and Trevor - ran away from home. They lived on the breadline, with Hilda holding up to five charing jobs at once just to keep the house going, compensating for Stan who ducked out of work whenever possible to drink and laze around. No one knew Stan's flaws better than Hilda, who often had to nag him out to work, but for the most part she doted on him and defended him vehemently against his detractors. Except for the rare social occasions, Hilda wore her hair in curlers and a headscarf. She was the Street's principal gossip and revelled in spreading it around, particularly if it could cause trouble. As a result, she had no real friends in the Street, and the neighbours treated her and Stan like a joke - a matter which greatly upset Hilda. As part of her continuing quest to gain the respect and envy of the neighbours, Hilda erected a mural on No.13's parlour wall. She also considered herself a skilled clairvoyant, and offered teacup readings for a fee.

The Featured Character is the latest Main character article upgraded to "good" status on Corriepedia. For more about Hilda Ogden, go here.


Next episodes - Wednesday 17th September at 7.30pm on
ITV

Coronation Street transmission patterns by country:
Ireland
United Kingdom