This wiki was created on 21st May 2008, and currently has 19,176 articles.
Overview | Browse | Categories | Wanted pages | Users | Discussion | To do list | Random page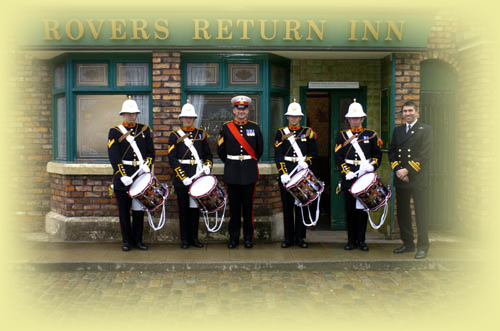 Coronation Street is a British drama serial set in the north of England, chronicling the professional and private lives of the residents of a backstreet in Weatherfield, a fictional suburb of Greater Manchester. Created by Tony Warren and produced by Granada Television and then ITV plc for the country's main commercial network, it first transmitted on 9th December 1960 and is the longest running drama series in the world still in production.

General information about the programme such as broadcast patterns, etc.
Information on specific episodes (complete)
Information on each charactor who has appeared (in progress)
Information about each actor or actress who's been in Coronation Street since 1960 (in progress)
Information on the people who work behind the camera to bring Coronation Street to our screens (in progress)
We also cover the spin-offs!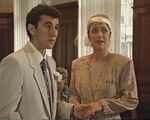 25th November 1994: Following her divorce from Ken in February 1992, Deirdre Barlow had once again been a single woman and had enjoyed - or endured - relationships with Phil Jennings and Doug Murray. After a period of looking after her ill mother away from Weatherfield she took a holiday to Morocco where she had a romance with a twenty-one year old waiter named Samir Rachid. To everyone's surprise, he followed her back to England where he was greeted with guarded suspicion by almost everyone in the Street. When they announced their engagement, there were few cries of congratulation and Tracy Barlow especially was opposed to the match, thinking that her mother being married to a younger man was disgusting. She refused to go to the wedding but in the end couldn't keep away though she wouldn't congratulate Samir and left the registry office in tears. The day had a happier ending though when they returned to a surprise reception in the Rovers, thrown at the last minute by Bet Gilroy.
Jerry Booth
Jerry Booth was a Coronation Street resident and longstanding partner of Len Fairclough in building firm Fairclough and Booth in the 1960s and 1970s. Jerry arrived in the Street in 1962 and served his apprenticeship with Len, the elder builder taking the naive youngster under his wing. A nervous but kind-hearted man, Jerry hoped to marry his sweetheart Sheila Birtles in 1963 but ended up marrying the imprudent Myra Dickinson in haste instead. The Booths had lived at 13 Coronation Street for six months when debt incurred from Myra's compulsive spending on Hire Purchase forced them to give up the house and move in with Myra's parents. They separated in 1965 when their daughter was stillborn and Jerry returned to Coronation Street, where he became Len's business partner. In 1968, Jerry's divorce came through and he left the Street again. Three years later, he returned to find work and was taken on by Len, who was now in partnership with Ray Langton. Jerry was effectively Len and Ray's housekeeper at No.9, where he was given lodgings, but in 1973 after he rescued the business he was made a partner again. He died suddenly from a heart attack in 1975.

The Featured Character is the latest Main character article upgraded to "good" status on Corriepedia. For more about Jerry Booth, go here.

Next episodes - Monday 23rd November at 7.30pm and 8.30pm on


Coronation Street transmission patterns by country:
Africa, the Middle East and Asia
New episodes: Weekdays 7.15pm (UK Time) ITV Choice
New episodes: (UKTV) Monday-Friday 6:50pm
Current Pace: 2 weeks behind UK broadcast
New episodes: Monday to Friday 6.30pm (CBC)
Omnibus: Sunday 8.00am (CBC)
Current Pace: 1 week behind UK broadcast
Ireland
New episodes: simulcast with UK (TV3)
Omnibus: Saturday 8.30am (TV3)
New episodes: Friday 7.30pm to 9.30pm and Saturday 8.30pm to 9.30pm (TV ONE)
Current Pace: eighteen months behind UK broadcast
New episodes: Weekdays 12.45pm and 1.20pm (TV4)
Current Pace: three years behind UK broadcast
United Kingdom