Ad blocker interference detected!
Wikia is a free-to-use site that makes money from advertising. We have a modified experience for viewers using ad blockers

Wikia is not accessible if you've made further modifications. Remove the custom ad blocker rule(s) and the page will load as expected.

This wiki was created on 21st May 2008, and currently has 20,038 articles.
Overview | Browse | Categories | Wanted pages | Users | Discussion | To do list | Random page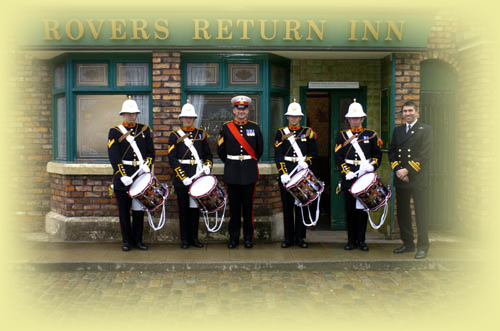 Coronation Street is a British drama serial set in the north of England, chronicling the professional and private lives of the residents of a backstreet in Weatherfield, a fictional suburb of Greater Manchester. Created by Tony Warren and produced by Granada Television and then ITV plc for the country's main commercial network, it first transmitted on 9th December 1960 and is the longest running drama series in the world still in production.

General information about the programme such as broadcast patterns, etc.
Information on specific episodes (complete)
Information on each charactor who has appeared (in progress)
Information about each actor or actress who's been in Coronation Street since 1960 (in progress)
Information on the people who work behind the camera to bring Coronation Street to our screens (in progress)
We also cover the spin-offs!

4th December 1967: Annie Walker viewed herself as being a student of human nature from her lofty perch as one of the premier residents of Weatherfield and she determined to investigate for herself one of the social issues that began in the late 1960s - that of soccer hooliganism. She attended a football match at Maine Road with several others from Coronation Street but found herself the subject of abuse afterwards from two of the opposing team's supporters. She grew tired of one of them waving his rattle in her face, grabbed it from him and threw it away - straight into a nearby shop window. Annie was arrested for vandalism and taken to the police station where she found herself on a bench next to Maggie Monks, a woman tramp who advised her that the best way to get away with something was to make up that you had a bad memory and couldn't remember what had happened. In the end, Len Fairclough talked the police into getting the charge dropped, provide she pay for the window.
The part of Maggie Monks was played by Maggie Jones, seven years before she made her debut as the redoubtable Blanche Hunt.
Mark Casey
Mark Casey was a young mechanic who worked under Kevin Webster at his father Tom's garage from 1989 to 1990. For his 21st birthday, Mark was given the garage, and in 1991 he sacked Kevin for doing foreigners. Without Kevin to keep him right, the inexperienced businessman ran the garage into the ground within a year. Mark was born on 15th October 1969. He was the only child of Tom and Jean Casey, businesspeople and owners of Casey's Autos in Weatherfield. At Weatherfield High, he was always getting into trouble, and once took the wheels off his teacher's car as a prank. At 19, Mark's two main passions were cars and women. He had two years experience working in garages and was a skilled mechanic but lacked discipline. When Tom bought Tilsley's Garage in Albert Road which was managed by the late Brian Tilsley's hired hand, Kevin Webster, he sent Mark to work there under Kevin, hoping that it would be an education for his son.
The Featured Character is the latest Main character article upgraded to "good" status on Corriepedia. For more about Mark Casey, go here.


Coronation Street transmission patterns by country:
Africa, the Middle East and Asia
United Kingdom