This wiki was created on 21st May 2008, and currently has 22,009 articles.
If you wish to contribute, please read our manual of style first.
Pages which need creating are listed as "wanted pages" below
Overview | Browse | Categories | Wanted pages | Users | Discussion | To do list | Random page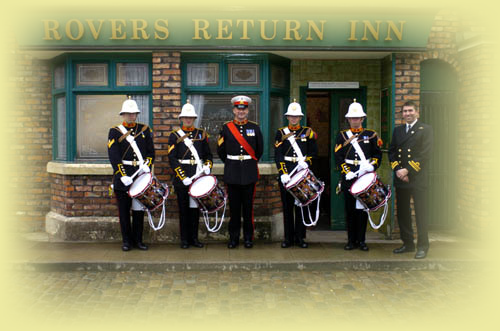 Coronation Street is a British soap opera which chronicles the lives of the residents of a backstreet terrace in Weatherfield, a fictional town in the north of England. Created by Tony Warren and produced by Granada Television and then ITV plc for the country's main commercial network, it was first transmitted on 9th December 1960 and is the world's longest-running television drama series.

17th August 1987: For two years, Bet Lynch had tried her best to make a good job of running the Rovers but had been forced to borrow £5,000 from Alec Gilroy to buy the tenancy. Unable to maintain the payments, she did a runner and fled to Torremolinos. Alec found out where she was and followed her, surprising both her and himself with a proposal of marriage. They returned home to delight that she was back but shocked reactions at their news. Mike Baldwin congratulated him on his canny move but was angrily slapped down by Alec that his intentions were sincere. Gloria Todd asked Bet if she was truely happy and she admitted it wasn't what she had envisaged for herself but they were birds of a feather and it might be a closer union than she or anyone else thought it could be.

Billy Walker
Billy Walker was the son of Rovers Return landlords Jack and Annie Walker who had a brief spell as the pub's licensee after his mother retired in 1984. Billy grew up in Coronation Street before moving south to make his millions in 1961. Most of the 1960s was spent running garages in London while searching for Miss Right; by 1969, he had been in two serious relationships and engaged once but never married. In 1970, Jack's sudden death forced Billy to return home to Weatherfield. He did his duty by living at the Rovers and helping out at the pub to support Annie, but resisted the brewery's attempts to install him as landlord, preferring to forge his own path. Returning to his trade, he bought the Canal Garage and divided his time between that and the Rovers. In 1975, he was weeks away from marrying Deirdre Hunt when his fiancée called it off. Billy decided that it was time to move on and left to work in a hotel bar in Jersey, which he made his home.
Previous featured characters: David Barlow; Maggie Cooke; Steph Barnes; Jackie Ingram; Phil Jennings; Jenny Connor.


Next episodes: Wednesday 15th August at 7.30pm and 8.30pm on


Coronation Street transmission patterns by country:
Africa, the Middle East and Asia
United Kingdom