Home
Talk

28
15,641pages on
this wiki

This wiki was created on 21st May 2008, and currently has 15,641 articles.
Overview | Browse | Categories | Wanted pages | Users | Discussion | To do list | Random page
Follow Corriepedia on Twitter
We've started a petition to get classic Coronation Street back on UK TV! Sign it here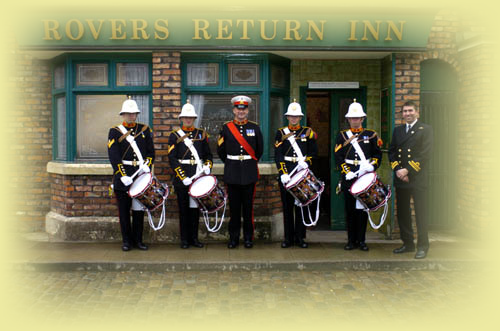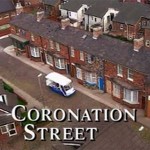 Coronation Street is a British drama serial set in the north of England, chronicling the professional and private lives of the residents of a backstreet in Weatherfield, a fictional suburb of Greater Manchester. Created by Tony Warren and produced by Granada Television for ITV, it first transmitted on 9th December 1960 and is the longest running drama series in the world still in production.

We also cover the spin-offs!

13th May 1964: As a party in the Rovers to celebrate Frank Barlow's Premium Bonds win got underway, Martha Longhurst also had cause to celebrate as she planned her first trip abroad - to Spain with her daughter Lily's family. The party was marred somewhat by Frank lording it over everyone, bragging about his newfound wealth and his new car, a white zodiac. As Ena Sharples played the piano to lead the residents in a song in the public, Martha started havin pains in her chest and retreated to her usual haven, the snug. Moments later, she suffered a heart attack and died, her head coming to rest on the table. Her collapse was first noticed by Myra Booth, and Jack Walker went in to check on her. As others took notice, Ena stopped playing as Len Fairclough examined Martha and pronounced her dead, with astonishment in his voice.
"...probably the single most significant
achievement in British television history"
Next episodes - Friday 17th May 7.30pm and 8.30pm ITV1
Elsie Tanner

Elsie Tanner was a Coronation Street resident from 1939 to 1973, and then again from 1976 to 1984. For all of that time, she lived at No.11, first moving in after marrying Arnold Tanner at sixteen and raising her children Linda and Dennis herself after splitting from Arnold. During the war, Elsie had an affair with an American GI, Steve Tanner. Many men came and went from No.11 during and after this period, but as Elsie was still married to Arnold, she gained a reputation for being a tart. One particular opponent of Elsie was Ena Sharples, the self-appointed moral guardian of the Street, with whom Elsie locked horns on many occasions. Despite her critics, Elsie was fiercely protective of her children, herself and her good name, and gave as good as she got, which over time earned even Ena's grudging admiration.

The Featured Character is the latest Main character article upgraded to "good" status on Corriepedia. For more about Elsie Tanner, go here.
"There was life before "Coronation Street", but it didn't add up to much."
Coronation Street transmission patterns by country:
Ireland
United Kingdom
"Manchester produces what to me is "The Pickwick Papers", that is to say "Coronation Street". Mondays and Wednesdays I live for them."

"When you're as old as I am, and your whole world's beginning to crumble, until there's absolutely nothing left, then you fight for what you still 'ave, even if it's only a chair and a lot of old memories."