This wiki was created on 21st May 2008, and currently has 19,661 articles.
Overview | Browse | Categories | Wanted pages | Users | Discussion | To do list | Random page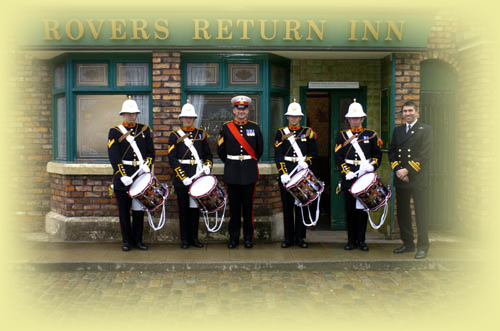 Coronation Street is a British drama serial set in the north of England, chronicling the professional and private lives of the residents of a backstreet in Weatherfield, a fictional suburb of Greater Manchester. Created by Tony Warren and produced by Granada Television and then ITV plc for the country's main commercial network, it first transmitted on 9th December 1960 and is the longest running drama series in the world still in production.

General information about the programme such as broadcast patterns, etc.
Information on specific episodes (complete)
Information on each charactor who has appeared (in progress)
Information about each actor or actress who's been in Coronation Street since 1960 (in progress)
Information on the people who work behind the camera to bring Coronation Street to our screens (in progress)
We also cover the spin-offs!


4th May 1983: In Fred Gee's eagerness to take Bet Lynch out to the country for the Bank Holiday, he had collected his Rover from Tilsley's Garage while repairs were still being carried out on the brakes. Fortunately, it was not a hospital the car's passengers needed in the ensuing disaster, but a launderette and a good cup of tea - the handbrake failed when Bet (and Betty Turpin, who Bet had invited along to avoid being alone with Fred) were in the car in front of a lake! Fred had to wade in and carry Bet and Betty out of the car, which was stranded in the lake and filling with water. To top it all off, he accidentally put Bet down on a cow pat!
Alan Howard
Alan Howard was a Geordie businessman who became Elsie Tanner's third husband. They were married from 1970 to 1978. Alan arrived in Weatherfield in 1969 to open a salon, at which Elsie was hired as manageress. After a short romance, the couple got wed although their plans to move to Bramhall were shelved when Alan was declared insolvent and had to sell his assets to pay debts; instead they lived at 11 Coronation Street. For the next three years, Alan worked as a mechanic at the Canal Garage, which he bought in 1972. As with all of Elsie's relationships, the Howards' marriage lurched from one drama to the next, but survived threats from Janet Reid, Alan's first wife Laura, and his son Mark who disliked Elsie. In 1973, the Howards moved to Newcastle where Elsie had got a new job. Three years later, she returned to Weatherfield without Alan, the marriage effectively over. They were divorced in 1978.

The Featured Character is the latest Main character article upgraded to "good" status on Corriepedia. For more about Alan Howard, go here.
"He's honest, upright, anybody'd tell you that. Nice lad, big act. That is his number because he's desperate for folk to like 'im. They give 'im a pat on the 'ead. A pat on his 'ead and a load on 'is back. You brought your bike in 'ere this mornin', but did you ask me to fix it? Did you 'eck as like, give it to Jerry, give 'im a pat on 'is 'ead and he'll do a lovely job for ye', you know that. He'll spend half his dinner time, 'e will"
Ray Langton about Jerry Booth
Refresh for another quote


Coronation Street transmission patterns by country:
Africa, the Middle East and Asia
United Kingdom