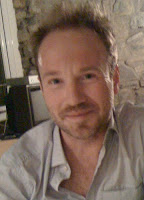 Griff Rowland has been a director on Coronation Street since September 2010 and to date has contributed 62 episodes including one double episode.
Born in Wales, he has previously been a presenter for S4C and he has both produced and directed Doctor Who Confidential for the BBC and also directed Wizards vs. Aliens, Ruth Jones' Christmas Cracker, Beryl, Cheryl and Meryl, Cowbois ac Injans, Pobol y Cwm, Hollyoaks, Holby City and documentaries including Miami West Wales, Hardeep Singh Kholi at the National Eisteddfod and A Taste of Hay.
In 2013 he published a comic novel The Search for Mister Lloyd.
Episodes directed by Griff Rowland
Edit
2010 (5 episodes)
2011 (31 episodes)
2012 (19 episodes)
2013 (5 episodes)
2014 (2 episodes)