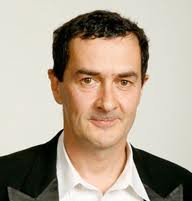 Julian Farino directed 36 episodes of Coronation Street in the 1990s including one episode co-credited with Mervyn Cumming. He has since become successful in the United States of America, directing episodes of Sex And The City and The Office: An American Workplace, and has served as both producer and director on the HBO series Entourage.
Episodes directed by Julian Farino
Edit
1992 (18 episodes)
1993 (9 episodes)
1994 (9 episodes)
Ad blocker interference detected!
Wikia is a free-to-use site that makes money from advertising. We have a modified experience for viewers using ad blockers

Wikia is not accessible if you've made further modifications. Remove the custom ad blocker rule(s) and the page will load as expected.