Ad blocker interference detected!
Wikia is a free-to-use site that makes money from advertising. We have a modified experience for viewers using ad blockers

Wikia is not accessible if you've made further modifications. Remove the custom ad blocker rule(s) and the page will load as expected.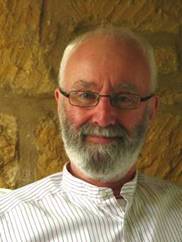 Julian Roach wrote 264 episodes of Coronation Street between March 1970 and March 1997 and one further episode co-written with John Stevenson. He also penned episodes of Crown Court and The Grand, and again with John Stevenson, co-created 1980s comedy Brass and co-wrote six episodes of the Street spin-off The Brothers McGregor and another eleven episodes of the same series by himself.
In addition, he was a storyliner on Coronation Street briefly from Episode 1018 (21st October 1970) to Episode 1023 (9th November 1970).
Episodes written by Julian Roach
Edit
1970 (7 episodes)
1971 (18 episodes)
1972 (19 episodes)
1973 (17 episodes)
1974 (13 episodes)
1975 (17 episodes)
1976 (9 episodes)
1977 (9 episodes)
1978 (11 episodes)
1979 (8 episodes)
1980 (9 episodes)
1981 (7 episodes)
1982 (8 episodes)
1983 (6 episodes)
1984 (4 episodes)
1985 (8 episodes)
1986 (1 episode)
1989 (3 episodes)
1990 (17 episodes)
1991 (15 episodes)
1992 (14 episodes)
1993 (11 episodes)
1994 (6 episodes)
1995 (13 episodes)
1996 (12 episodes)
1997 (3 episodes)