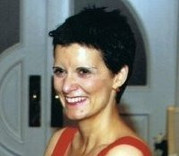 Mariam Vossough wrote 23 episodes of Coronation Street between October 2000 and April 2002. Prior to this she worked on the programme's writing team as Story Associate for the following stints:
She then became the the programme's Story Editor for the following runs:
She has also scripted episodes of Hollyoaks and children's books under her own name and the pseudonym Joe Miller.
Episodes written by Mariam Vossough
Edit
2000 (5 episodes)
2001 (15 episodes)
2002 (3 episodes)
Ad blocker interference detected!
Wikia is a free-to-use site that makes money from advertising. We have a modified experience for viewers using ad blockers

Wikia is not accessible if you've made further modifications. Remove the custom ad blocker rule(s) and the page will load as expected.