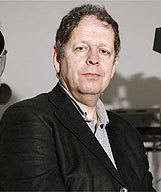 Philip Draycott worked as a director on Coronation Street from May 1977 to February 1981 with 26 episodes to his credit.
Born in Birmingham, the son of a barrister, he read English at Cambridge University (where he joined the Footlights) after which he worked in television advertising and then joined the London Film-Makers' Cooperative. Prior to joining Granada Television he was a film tutor at the Bath Academy of Art. As well as working on Coronation Street for Granada, he also directed Crown Court, Strangers, House of Caradus and Lady Killers. After turning freelance, he worked on Brookside, EastEnders, The South Bank Show and Eldorado. He then turned to lecturing in media studies courses at Coventry University and many others across the country.
Episodes directed by Philip Draycott
Edit
1977 (8 episodes)
1978 (8 episodes)
1979 (6 episodes)
1981 (4 episodes)
Ad blocker interference detected!
Wikia is a free-to-use site that makes money from advertising. We have a modified experience for viewers using ad blockers

Wikia is not accessible if you've made further modifications. Remove the custom ad blocker rule(s) and the page will load as expected.