Philip Lowrie
Talk

0
15,641pages on
this wiki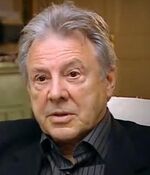 Born in Ashton-under-Lyne on 20th June 1936, actor Philip Lowrie auditioned for the role of Ken Barlow before being cast as Dennis Tanner and appeared in the first episode of Coronation Street in December 1960. He played the role until 1968 with a break for a year between 1962 and 1963 during which he found work hard to come by, so well known was he by then in the role of Dennis.
Tired of the lack of development in the part, he quit the part five years later however when he announced he was leaving Patricia Phoenix, playing his screen mother Elsie Tanner was supposedly so hurt she vowed never to speak to him, and did so only when the demands of filming forced her to. In 1971 he gave an interview to TV Times in which he gave vent to his frustrations with the part and stated how much he envied Anne Reid whose character Valerie Barlow had died on screen and thus she faced no constant questioning as to when she would be returning to the show.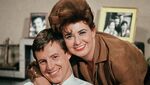 After leaving, Lowrie continued to act and appeared in many programmes written by Victoria Wood, becoming part of her ensemble of actors, as well as many roles on stage (including a year in the Agatha Christie perennial west end show, The Mousetrap) and on television. As the decades wore on and the effects of possible typecasting reduced, Lowrie became much more ambivalent about his time as Dennis, appearing in documentaries and being quoted in print that he was now proud to have appeared at the very beginning of the programme.
In 2011, Lowrie returned to the role of Dennis after a forty-three year absence, thus breaking the record of longest break from the programme (and possibly any programme ever), beating Kenneth Cope's character Jed Stone, who was absent for forty-two years between 1966 and 2008. This earned him a citation from The Guiness Book of Records.
Prior to his debut in the programme, he trained at RADA and worked in rep as well as appearing in films such as Sapphire and Serious Charge and worked with Peggy Mount and Margaret Rutherford. After his 1968 departure from the Street, he continued to appear regularly on television, working on many occasions with Victoria Wood.