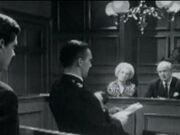 S. Keith James (10th December, 1937 - 5th December, 1996) wrote one episode of Coronation Street - Episode 745 (5th February 1968). Also an actor, he appeared in the 1968 Granada television series The Caesars as well as appearing in Coronation Street as a Magistrate on 13th March 1967. He is one of seven people to both write for and appear in the show, along with Alan Downer, Bob Mason, Alick Hayes, Ray H. Dunbobbin, Stephen Mallatratt and Martyn Hesford.
Ad blocker interference detected!
Wikia is a free-to-use site that makes money from advertising. We have a modified experience for viewers using ad blockers

Wikia is not accessible if you've made further modifications. Remove the custom ad blocker rule(s) and the page will load as expected.